An INRS start-up wins several awards for its cutting-edge technologies.
Ki3 Photonics, a start-up company launched by students of Institut national de la recherche scientifique (INRS), is developing quantum photonic solutions that are easily implemented in existing telecommunications networks. Working with Professor Roberto Morandotti, the team is currently composed of the two cofounders Dr. Yoann Jestin and Piotr Roztocki.
The company proposes a unique and compact photonic system that could be particularly interesting for applications in the field of information processing and quantum communication networks, as well as ultra-secure information transfer.

Revolutionizing telecommunications
Ki3 Photonics' technologies pave the way for the realization of quantum resource networks, enabling the generation, multiplexing and manipulation of photons – all with the same optical fibres widely used today. Photons can transport and process information much faster than electrons.
The innovative solutions proposed by the start-up earned the third prize in the SPIE start-up challenge, in the "Deep Tech" category. Participants had to have an optical or photonic technology or application that would form the basis of a viable new business, from two thematic tracks: health and Deep Tech.
"It was an excellent opportunity to demonstrate the potential of photonic quantum technologies."

Yoann Jestin, cofounder of Ki3 Photonics

The Business World
Ki3 Photonics also won the People's Choice Award at the Quantum Bootcamp Pitch Competition, sponsored by IBM. Organized by the Quantum Entrepreneurship Consortium of Quebec, this Bootcamp was dedicated to start-ups in the quantum technology ecosystem.
"The $10,000 prize will allow us to grow the company. We are considering applying to the Mitacs program to develop our products in collaboration with INRS and a new student member," reports Piotr Roztocki, cofounder and doctoral student at INRS who received a Vanier Scholarship in 2016 and the 2020 Paul Baran Young Scholar Award from the Marconi Society.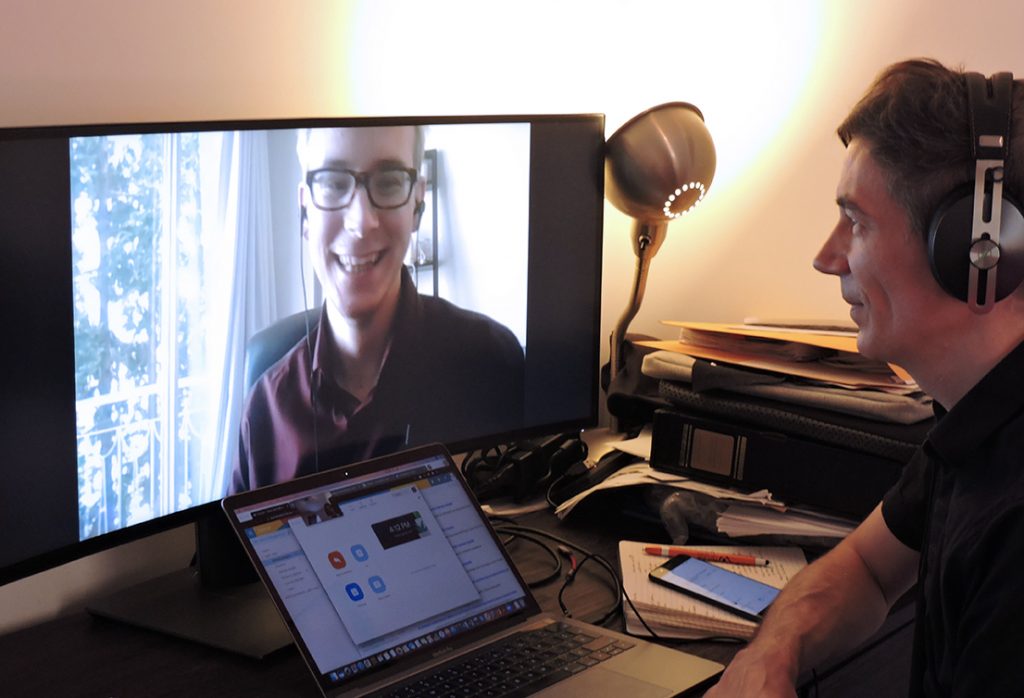 In addition to the competition, this program allowed the cofounders to attend high quality seminars on various topics related to quantum technologies, but also on funding opportunities. The team was able to access critical information for start-ups, while being able to connect with experts in this field of expertise.
Among the company's other accolades, Ki3 Photonics has successfully completed and recently graduated from the Creative Destruction Lab's international program in the quantum section. It has also been accepted into the Centech Accelerator Program.
"This program started in August 2021. It has been extremely beneficial for the company, among other things, to refine our vision and value proposition, while being closer to the realities of the market," emphasizes Yoann Jestin.
These various experiences have allowed the company to gain credibility with potential collaborators and investors, both in Canada and internationally.
"Indeed, through these various activities, we have been able to expand our network of contacts (investors, quantum technology experts, commercialization experts, etc.). This is extremely important in the business world," concludes Piotr Roztocki.
INRS wishes them the best of luck for the future!
You may also like