Pandemics create stress in the lives of pregnant women. Previous studies have shown that this type of stress can affect childhood development, as was the case in the wake of the ice storm of 1998.
Professor Cathy Vaillancourt of the Institut National de la Recherche Scientifique (INRS) examines those effects in a study entitled "Resilience and perinatal stress in Quebec during the pandemic," (RESPPA).
Pregnant women are even more likely to experience stress, anxiety, and depression in the current situation with COVID-19. The restrictive measures, confinement, and social distancing are making it harder for pregnant women and new mothers to connect with sources of social support. Researcher Cathy Vaillancourt and her colleagues Catherine Herba (UQAM), Sarah Lippé (Université de Montréal), and Linda Booij (Concordia University) will be comparing how pregnant women experience this new source of stress in five parts of Quebec: Montreal, Quebec City, Sherbrooke, Trois-Rivières, and Abitibi-Témiscamingue.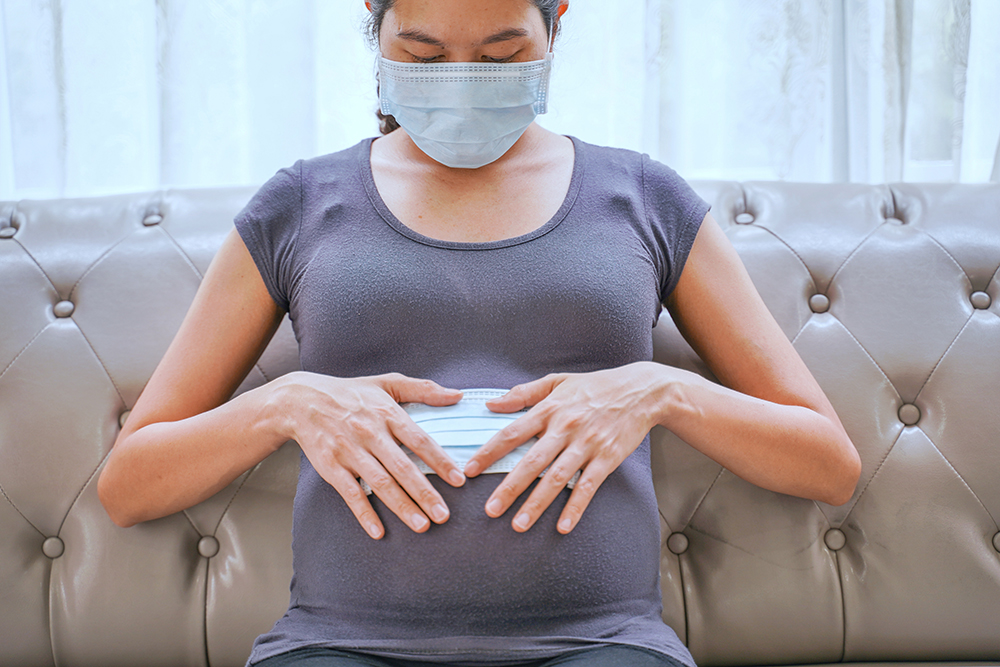 "Women across the province face different realities and stress factors. Some women may need to give birth at home or travel much further to see a doctor. Under stay-at-home orders, some women are also more likely to be victims of domestic violence," says Professor Vaillancourt, who specializes in how exposure to stress during pregnancy affects placenta function.
The study will assess mothers' stress levels using online questionnaires. The study will follow the children for two years to keep track of any cognitive development issues, such as autism. The team would also like to include fathers in the study, since paternal stress levels can also impact the pregnancy. The placenta will also be analyzed and data compared with the psychosocial data to gain a better understanding of the biological mechanisms involved and identify early biomarkers for measuring the effects of prenatal stress on childhood development.
The researchers expect women who test positive for COVID-19 to show up in the cohort. "It will allow us to see how the placenta is affected by both the disease and the psychological stress associated with the public health crisis," says Vaillancourt. "We'll be using the cohort from another study that's already underway as the control group so that we can compare levels of stress, anxiety, and depression with and without the crisis."
The findings of the study will be used to identify risk and protection factors, including social determinants of physical and mental health, in order to make recommendations and develop tools to help women in similar situations in the future. They will also make it easier to identify the most vulnerable women as well as any failings in terms of resources (health care and services, public policies, etc.). That information will help to develop more effective prevention and intervention strategies in order to minimize mental health issues among pregnant women and the effects on their babies' development.
The province-wide study will also bolster interdisciplinary health research across Quebec's various regions and establish essential research infrastructure over the long term.
The study has received a startup grant from the Réseau intersectoriel de recherche en santé de l'Université du Québec (RISUQ), which is led by Cathy Vaillancourt. The team is currently seeking additional funds to support this unique longitudinal study over the next few years.
You may also like