Thanks to over $800,000 in funding from the Canada Foundation for Innovation (CFI) John R. Evans Leaders Fund and the Quebec government, INRS researchers will have access to new scientific facilities to develop new therapeutic agents, innovative catalysts, and reliable models for managing fishery resources.
The addition of these two state-of-the-art facilities will also help give the next generation of scientists the skills they need to innovate in the fields of the environment, medicinal chemistry, and catalysis.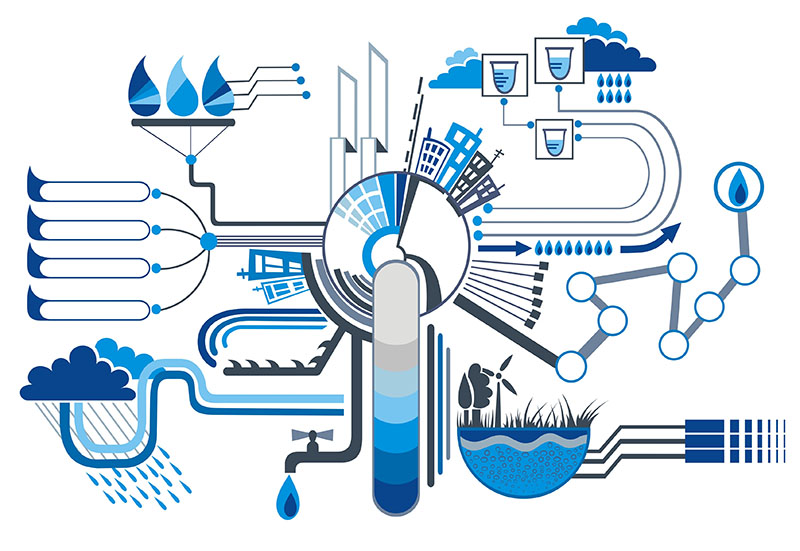 AQUATIC HABITAT ANALYSIS AND MODELLING
With the creation of the aquatic habitat analysis and modelling laboratory, Professor Fateh Chebana of the Eau Terre Environnement research centre, in partnership with professors André St-Hilaire and Normand Bergeron, will have access to the data they need to develop the next generation of statistical models for determining the effect that a change in habitat has on biological productivity. The team has access to an experimental watershed located on a salmon river (Rivière Ste-Marguerite) and a mobile laboratory, enabling it to characterize the physical habitat of rivers, conduct telemetric monitoring of fish, and develop sophisticated statistical approaches that take into account the variety of scales and levels of data to analyze. This laboratory is the first of its kind in Quebec (and all of Canada), and it will help improve our knowledge of fish habitats and ensure the sustainable development of river ecosystems to give managers the tools they need to make informed water resource management decisions. 
DESIGN OF ORGANOMETALLIC CATALYSTS AND THERAPEUTICS
The advanced inert atmosphere facility for the design of organometallic catalysts and therapeutics, a first at INRS and one of the rare facilities of its kind in Montreal, will allow Professor Annie Castonguay of the INRS–Institut Armand-Frappier Centre to investigate topics at the interface of chemistry and biology. Her research program will lead to innovate metallic therapeutics and thermoresponsive delivery platforms with the potential to overcome numerous problems associated with existing metal-based chemotherapies. Another aspect of her research program also involves the study of organometallic complexes based on relatively abundant metals, which have traditionally been overlooked to achieve catalytic reactions of high importance. This research will lead to major advances in the field of medicinal chemistry and contribute to the development of greener routes to bond formation.
You may also like