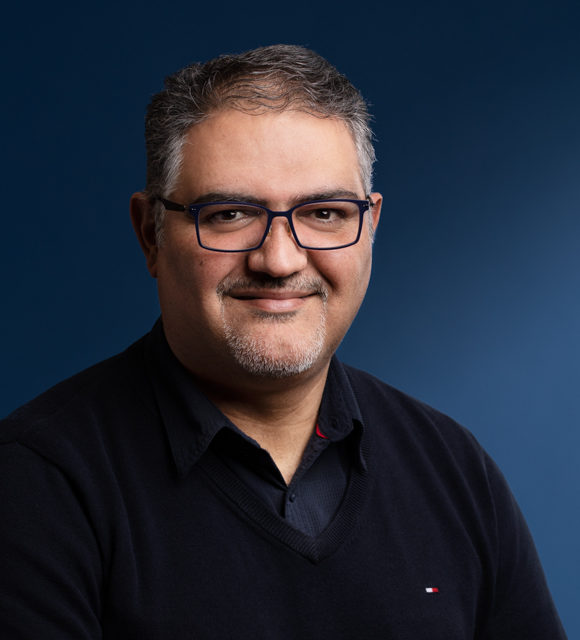 Areas of expertise
Remote sensing and environmental geomatics
Eau Terre Environnement Research Centre
490, rue de la Couronne
Quebec (Quebec)  G1K 9A9
CANADA
See research centre
Interested research topics
His research and teaching interests include mainly geomatics, remote sensing, and the analysis of Earth observations, optical and synthetic aperture radar, through the artificial intelligence and machine learning approaches for urban and agro-environmental applications.
Saeid Homayouni is currently an associate professor in environmental remote sensing and geomatics at the Centre for Water, Earth and Environment, at the National Scientific Research Institute (INRS) in Quebec City, Canada .
He received the B.Sc. degree in surveying and geomatics engineering from the University of Isfahan, Isfahan, Iran, in 1996, the M.Sc. degree in remote sensing and geographic information systems from the Tarbiat Modaress University, Tehran, Iran, in 1999, and the Ph.D. degree in Signal and Image (Hyperspectral Remote Sensing) from the Télécom Paris Tech, Paris, France, in 2006.
He has worked as a post-doc fellow in Signal & Image Laboratory of the University of Bordeaux, France, from 2006 to 2007. From 2008 to 2011, he was with the Department of Geomatics and Surveying, College of Engineering, at the University of Tehran, Iran, as an assistant professor, and then worked as an NSERC research fellow at the Ottawa Center of  Research and Development Agriculture Canada. In 2013, he joined the Department of Geography, Environment, and Geomatics of the University of Ottawa, as an assistant professor in remote sensing and geographic information systems. He joind INRS in 2019.